Submitted Gallery Content
"My ticket for the game, canceled after President Kennedy's assassination."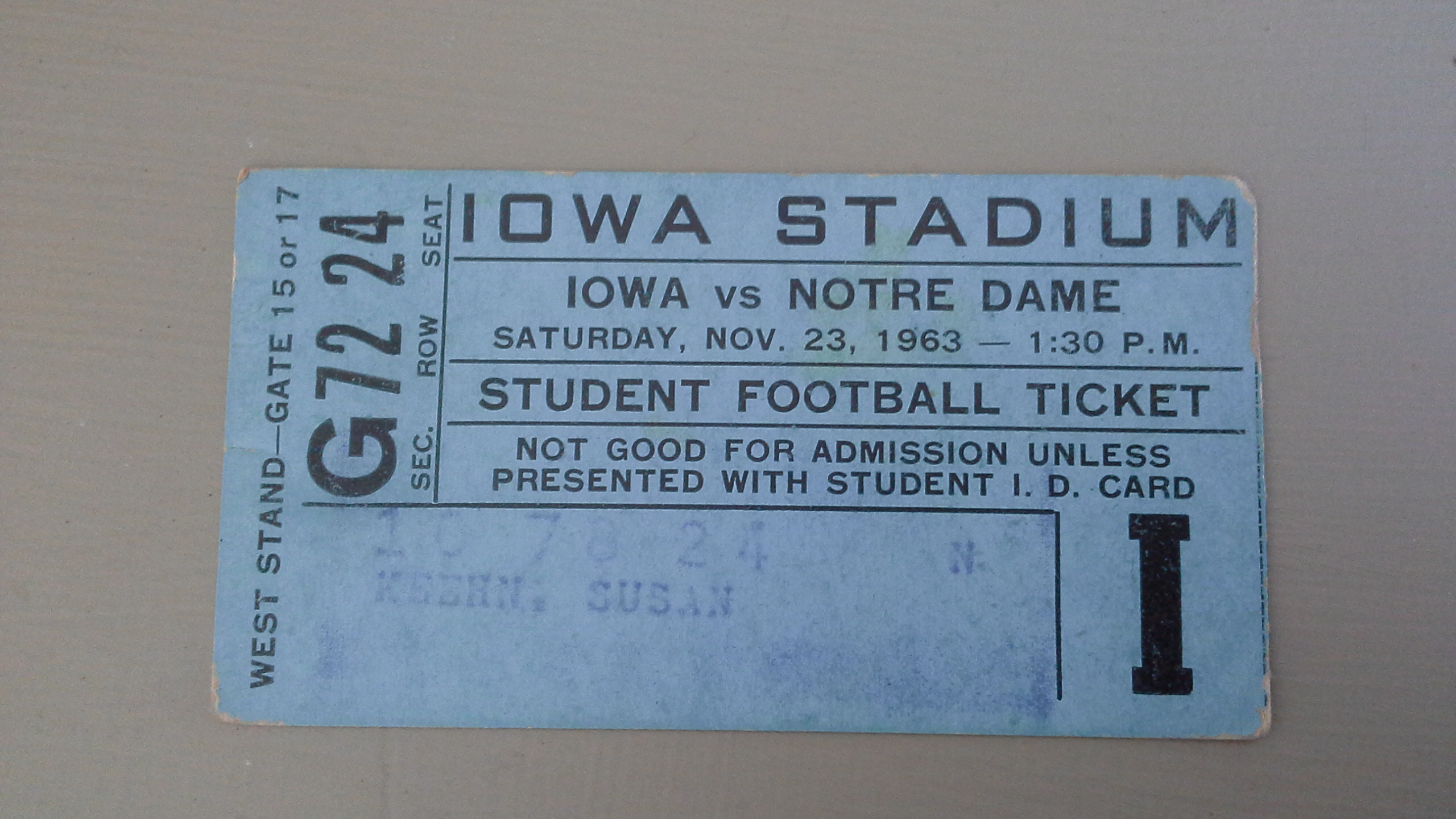 Photo Credit: Susan Keehn Donovan
Susan Keehn Donovan contributed this image of her ticket for the November 23, 1963 Iowa-Notre Dame game which was canceled in the wake of President Kennedy's death. During a visit to the University of Iowa four years earlier, then-Senator Kennedy attended the November 22, 1959 Iowa-Notre Dame game where he cautioned he would "cheer for Iowa, but pray for Notre Dame."
If you're interested in reading more about this moment in history, you might enjoying exploring the Earl F. Rose Papers. Dr. Rose was the medical examiner who conducted the autopsies of Lee Harvey Oswald and Jack Ruby.
One third of the collection consists of media coverage of the events, consisting of magazines, newspapers, and video cassettes. The remainder are personal papers of Dr. Rose including published articles (by other people than Rose, though he was interviewed for the Journal of the American Medical Society); information he gathered on figures in the assassination; as well as, his recollections of events in Dallas, called Dallas: My View of History, for which there are manuscripts in this collection.
You can also read more about Dr. Rose in these articles.